Ocean projects
Speak for the fish!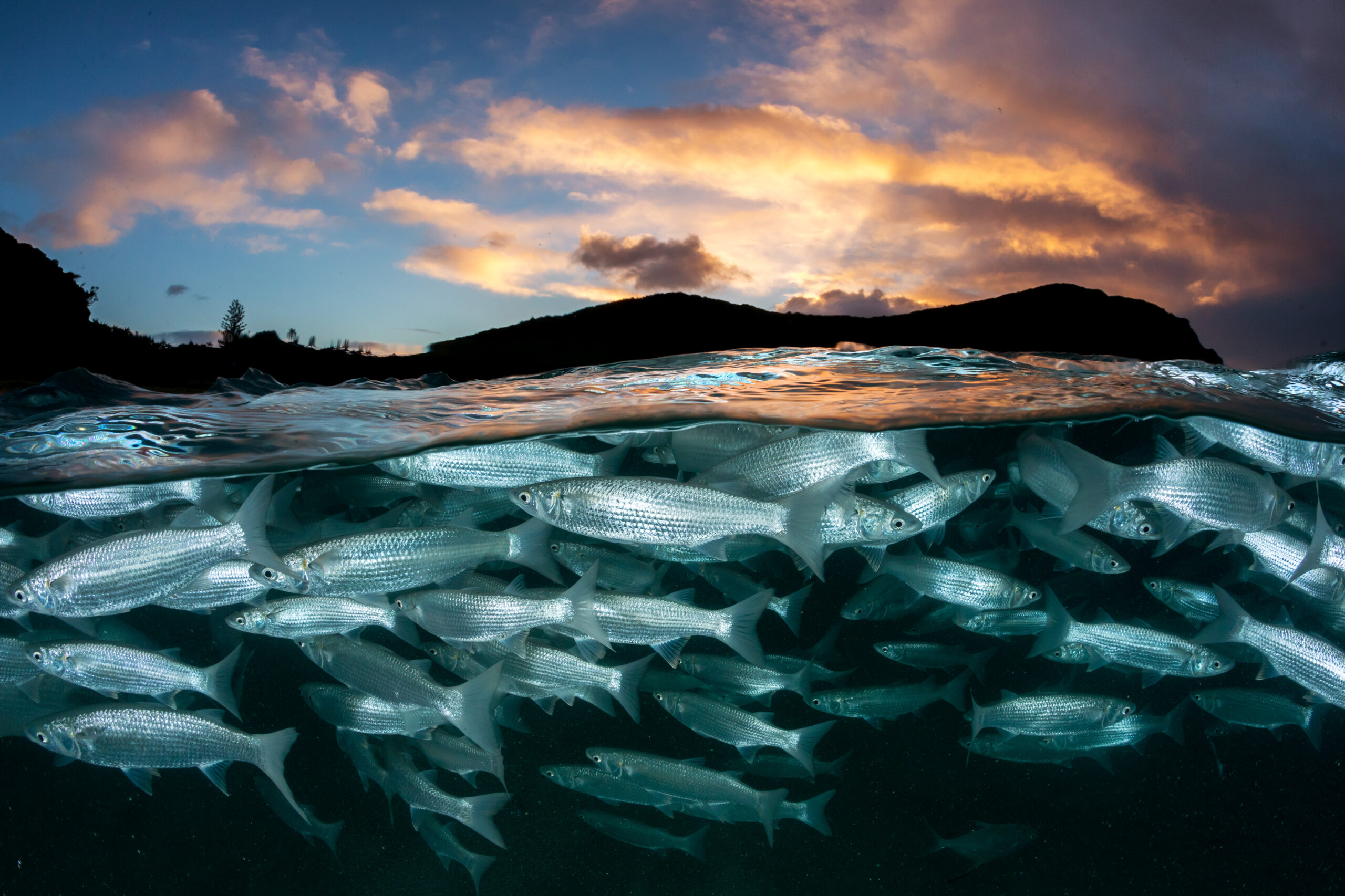 Photo thanks to Jordan Robins
The Lorax spoke for the trees, but who will speak for the fish?
Our shared ocean, its life and its vast resources are put in the hands of our government for all people. It is no one's private property but a commons that the government, and all of us, need to steward responsibly. From the shoreline out to 200 nautical miles, the extent of our U.S. EEZ (Exclusive Economic Zone, which is the largest in the world), we have jurisdiction over an ocean area larger than the combined land area of all fifty states. While most people don't fully know this, public opinion is clear that Americans from across our country – both coastal and in the heartland – care deeply about the ocean and its life.
To conserve fish populations, protect other wildlife, sustain fishing communities, and properly steward our children's inheritance, the ocean and the coasts need to be well managed. Strong science-based policies are essential for abundant and productive ocean waters with healthy populations of fish and other wildlife, responsible commercial and recreational fishing, and other uses of this great public resource.
One of the nation's most important but least-known laws for conservation is the Magnuson-Stevens Fishery Conservation and Management Act (MSA), the primary law governing management of our nation's fisheries.  First passed in 1976, the MSA has been hailed as a success in managing fisheries, and serves as a global model in many ways. MSA legislation this year in Congress is known as a "reauthorization" that would extend and revise its authorities. With the last reauthorization 15 years ago, it is high time to make more improvements in fisheries conservation.
As part of that process, next week, the House of Representatives Subcommittee on Water, Oceans, and Wildlife will be holding a legislative hearing on MSA reauthorization. The hearing will cover:
Congressman Huffman and Congressman Case's H.R. 4690, the Sustaining America's Fisheries for the Future Act
Congressman Young's H.R. 59, Strengthening Fishing Communities and Increasing Flexibility in Fisheries Management Act
Congresswoman Dingell's H.R. 5770, Forage Fish Conservation Act of 2021 (this bill is incorporated into H.R. 4690)
The hearing is scheduled for Tuesday, November 16 at 2:00pm EST and should last around 2-3 hours. You can watch the livestream on the Natural Resources Committee's website and YouTube page.
A hallmark of MSA's success has been its history of bipartisanship. We look forward to working closely with Chairman Huffman and other leaders on both sides of the aisle to ensure that our nation leads the world with strong, science-based fisheries conservation policies.
Please consider "speaking for the fish" and submitting comments about the importance of science-based fisheries policy. You can do so here. You can also access the bill text, a factsheet, section-by-section, and other materials here. For further thoughts on why this is important, you can read what some of the supporters are saying for the Sustaining America's Fisheries for the Future Act.
We look forward to continuing to collaborate with our network of youth leaders and hundreds of aquariums, zoos, and science museums across the country that we support for effective conservation communications including informing and activating their millions of visitors about the important role that a sound, science-based approach can play in conserving, and even improving the health of fish populations and our nation's fisheries and coastal communities. More than most interested parties, aquariums, zoos and science museums understand the connection between the health of the environment and a stable and sustainable economic base at the local and regional level.
For more on MSA from a previous blog post click here:
Science-based fisheries for healthy, productive, and resilient marine ecosystems, now and for future generations