Ocean projects
Partnering with the International Zoo Educators Association
The Ocean Project and the International Zoo Educators Association (IZE) are like-minded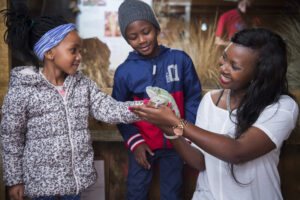 organizations in many ways. Both are small and nimble non-profit organizations dedicated to supporting conservation education professionals in pursuit of a healthier planet. Many IZE institutions celebrate World Ocean Day, which The Ocean Project has been coordinating globally for over 20 years, and countless aquarium and zoo educators utilize The Ocean Project materials in their programming, attend webinars, and collaborate in other ways.
In recognition of our overlapping missions, The Ocean Project and IZE are pleased to begin a formal partnership based on the shared desire to promote one another's resources and help advance the growing global movement for a healthier blue planet. We hope you will also find value in the intersecting opportunities available through both organizations.
IZE's vision is t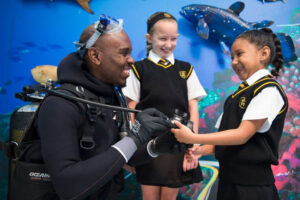 o conserve global biodiversity through effective zoo and aquarium programs. With a growing membership of over 800 members from over 200 facilities in almost 60 countries, IZE has come a long way since its inception in 1972. Its mission, however, remains focused on engaging its members worldwide to achieve biodiversity conservation by encouraging sustainable behaviors in people that visit zoos and aquariums. Resources available to members include the annual IZE Journal, webinars on relevant topics, and a bi-annual conference. A world of resources awaits through this network of conservation educators. Membership is available at the individual and institutional level. Details about membership are available here.
Join on social media to connect with other IZE members around the world on Facebook, Twitter, Instagram, YouTube, and LinkedIn!
Services Marketplace – Listings, Bookings & Reviews