Ocean projects
Increasing the Impact of Young Conservation Leaders and World Ocean Day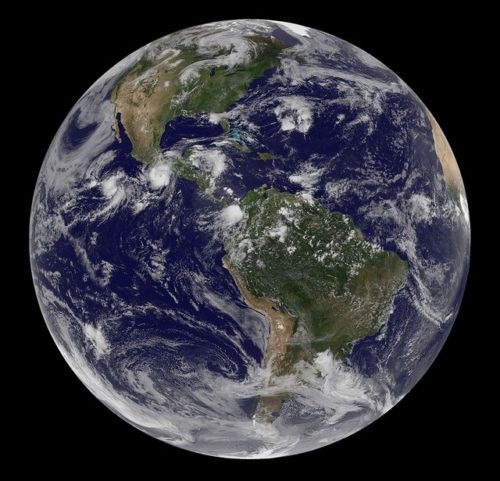 For more than 25 years, The Ocean Project has been committed to catalyzing collective action for our ocean and climate. Moving forward, we will be centering even more of our efforts on collaborating with young conservation leaders. We will also be growing our coordination efforts with World Ocean Day in June and expanded engagement with this global network throughout the year.
This shift to working with youth is grounded in our experience with our various youth-oriented initiatives, from Sea Youth Rise Up to the Youth Advisory Council for World Ocean Day, as well as youth-oriented projects under our Innovative Solutions Grants+ Program. We have seen that youth have both a strong sense of belief, and a largely untapped ability to inform and advance local, national and global conservation efforts, including helping to motivate policymakers and corporations alike.
Original development of our youth initiative in 2009 was based on our public opinion research, which repeatedly underscored the importance of younger audiences, finding that those between the ages 13 and 25 were among the most interested and willing to act on the issues, and also had a high potential to influence others. Over the coming months and years, we are excited to continue to learn from young leaders about how we can help them achieve their full potential.
World Ocean Day has grown rapidly since we started global coordination efforts in 2002. Following the pandemic, we're excited that this unique opportunity to rally the world is back on a steep trajectory for growing engagement and collective action to create a healthy ocean and a stable climate. With the help of the Youth Advisory Council, The Ocean Project will continue to expand the World Ocean Day network and complement the annual global focus on 8 June with a series of training programs for youth. These nationally and globally focused programs, along with policy-related campaigns, are identified each year with key partners.
As part of this transition, we also will be adapting our work with zoos, aquariums, and museums. While our prior efforts have explored and identified ways to engage a wide range of audiences in an array of conservation actions, our future efforts will be much more focused on engaging young leaders. For example, we recently conducted a four-week online advocacy training program for approximately 200 youth associated with more than 40 zoos, aquariums and museums from 24 states (this program was geared specifically for the United States, but we will hold many more for a global audience in the months and years ahead).
We will, of course, continue to grow our collaborative efforts around World Ocean Day with zoos, aquariums and museums. On that note, we'd like to send a special shout out to our 2023 supporting partners of The Ocean Project and sponsors of World Ocean Day!
Though our priorities are shifting, The Ocean Project remains excited and very proud of what we have accomplished together with our zoo, aquarium, and museum partners. Our early efforts translated opinion research into actionable insights, encouraging our partners to "be bold." The Innovative Solutions Grants+ Program, provided not only the funding for nearly two dozen partners, but also the coaching and capacity building that they needed to put those insights to the test. These findings were also amplified throughout the community so all zoos, aquariums and museums could benefit. This is in addition to our many campaigns over the last few years, including the most recent success of our collaboration in a working group on 30×30. The core finding that zoo, aquarium, and museum audiences not only expect, but also trust and appreciate conservation information, combined with the lessons learned about how best to engage and activate those audiences, will continue to have a lasting impact.
On that note, The Ocean Project team would like to thank Douglas Meyer, who in various consulting roles over many years has helped develop and lead much of our work with zoos, aquariums and museums and is now moving on. Douglas' strategic thinking, collaborative work ethic and humor helped The Ocean Project support our partners to effectively engage the public, inform policymakers, and, together, strive to protect our blue planet.
In addition, for all these successes, we extend a very special thanks to our many funders who have been true partners, including NOAA's Office of Education, the United Nations Environment Programme, the David and Lucille Packard Foundation, and the Gordon and Betty Moore Foundation for the last several years.
The Ocean Project has grown from a handful of several founding aquariums and other organizations, to a network of more than 2,000 organizations from all 50 states and 150+ countries. We look forward to collaborating with all of you, working across this network to empower youth and maximize the impact of World Ocean Day.
Together we can and will create more sustainable communities, cleaner coasts, a healthier, more productive ocean, and a stable climate to sustain us and all other life on our planet. We have accomplished so much together over the last 25 years; Imagine what we can do over the next 25 years!
Services Marketplace – Listings, Bookings & Reviews