Ocean projects
Happy World Ocean Day!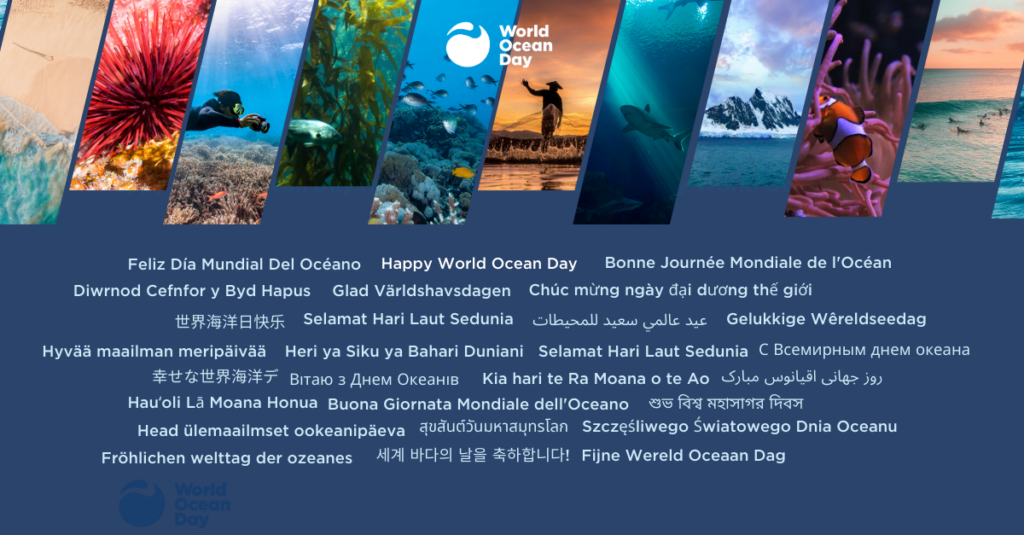 Our ocean needs protecting and celebrating all 365 days of the year, but 8 June is the globally recognized day to celebrate and honor our one shared ocean that connects us all. Together, we can help, through our individual and collective impact!
This World Ocean Day month, millions of people celebrate our blue planet around the world! Many incorporate an advocacy component and a call for action to restore and protect our ocean. Join with others worldwide by participating in one of the thousands of conservation-related events and activities. Or create your own!
Visit the World Ocean Day resources page to find support for your ocean and conservation-related activities! Browse the WorldOceanDay.org database of events, activities, and announcements to find an in-person event near you, or a virtual activity.
Whether you celebrate underwater, inland, or near the ocean – thank you for your efforts this month and throughout the year. Special thanks to the World Ocean Day Youth Advisory Council for powering our collaborative World Ocean Day efforts and to our Supporters who make all our work for collective impact possible! Together, we are making a real difference!
The Ocean Project launched global coordination of World Ocean Day in 2002 as a way to raise the profile of the importance of a healthy ocean and to create a rising tide that lifts all conservation boats. As always, resources and tools are free to use, to help advance your conservation mission, in June and throughout the year!
Services Marketplace – Listings, Bookings & Reviews